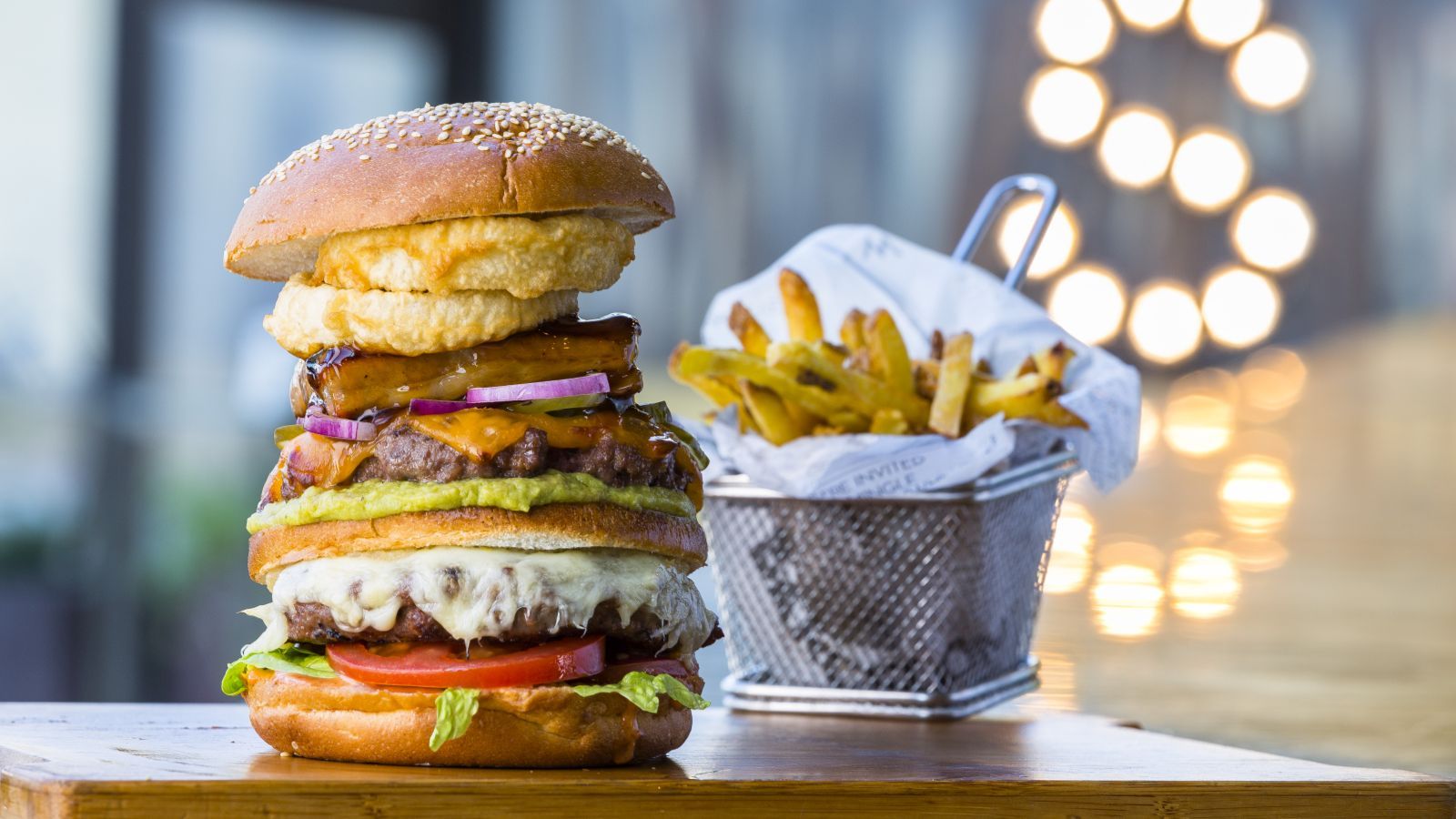 Salt Gourmet Burgers | Salt Restaurant & Beach Club | W Barcelona
Salt Gourmet Burgers | Salt Restaurant & Beach Club | W Barcelona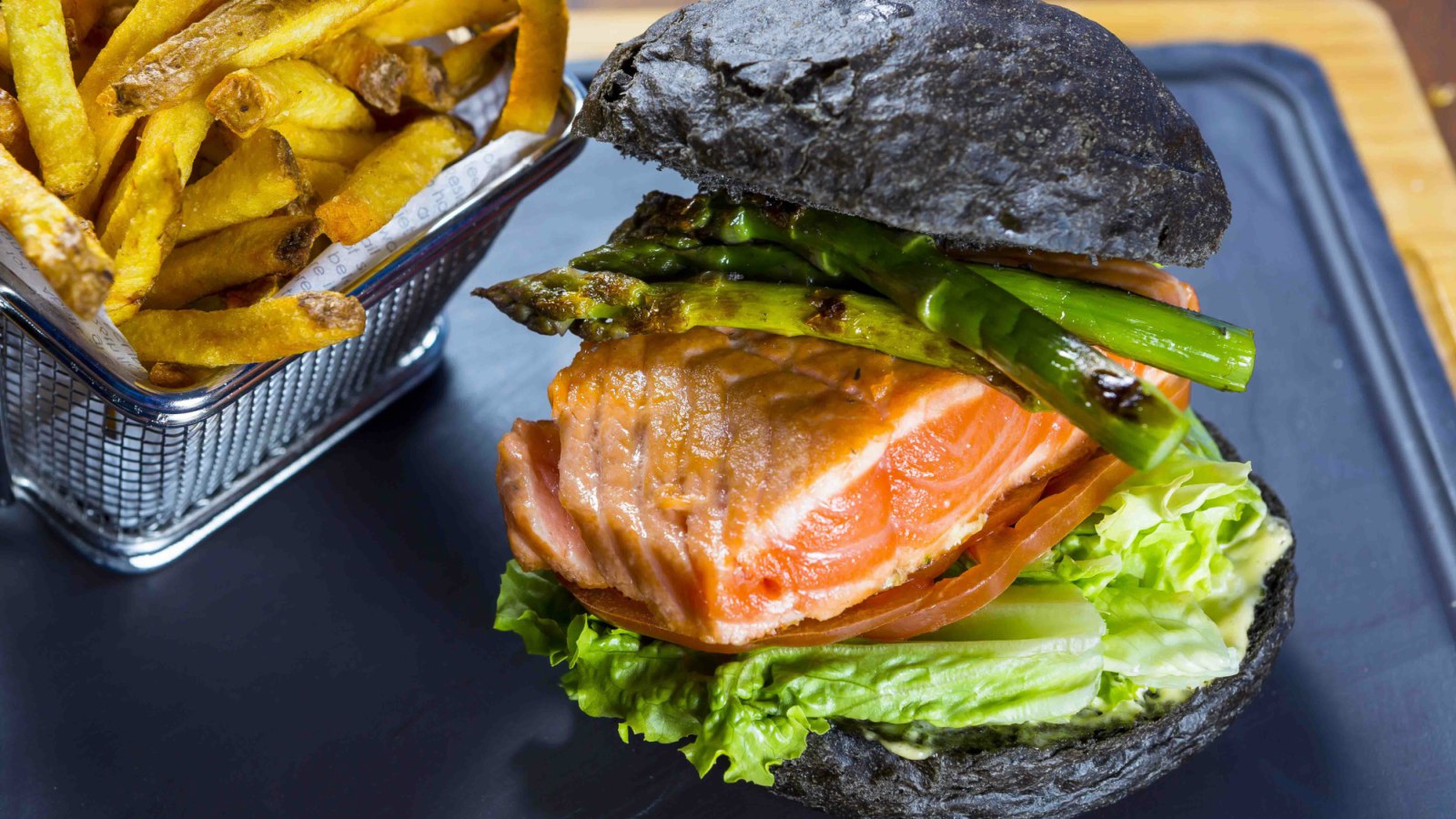 Salt Gourmet Burgers | Salt Restaurant & Beach Club | W Barcelona
GOURMET BURGERS
SALT ICON 4.0 - € 22
320 gr. of national beef burger with glazed bacon, red onion chutney, sweet and sour pickles, gouda cheese, cheddar cheese, romaine lettuce, fried green tomato, chili mayonnaise, guacamole and onion rings.
BEEF WORSHIPPER - € 18
National beef burger with emmental cheese, sweet german mustard, romaine lettuce, red onion and ripe tomato.
BLT - € 17
Crispy chicken breast burger with bacon, lettuce, tomato, caramelized onions and parmesan cheese sauce.
SEABREEZE - € 17
Grilled salmon burger, mustard and dill sauce, wild asparagus and green lollo. Served in ink bun.
GARROTXA BURGER - € 17
National beef burger with garrotxa cheese, spinach, tomato, caramelized onion and fried egg.
SUPREME OF GRILLED SEA BASS - € 17
Supreme of grilled sea bass with citric touches and achiote on sauteed wild rice and spicy mango sauce.
GRILLED PICANHA - € 17
With roasted ratté potatoes and their two "mojos".
ASIAN BURGER - € 16
Wagyu ox meat burger glazed in yakitori sauce with wakame seaweed, shiitake mushrooms, sisho leaf and wasabi mayonnaise. Served in bao bun.
FALAFEL BURGER - € 15
With tzatziki sauce, tomato, lettuce, onion and piparrak. Served in yellow curry bun.
We welcome enquiries customers who wish to know whether any dishes contain particular ingredients. Please inform us of any allergy or special dietary requirements that we should be made aware of, when preparing your menu request.
*All of our burgers are served with a toasted brioche and sesame bun, french fries and our salsa deluxe | 10% VAT Included | Additional €2 per person for bread and complements | V = Vegetarian