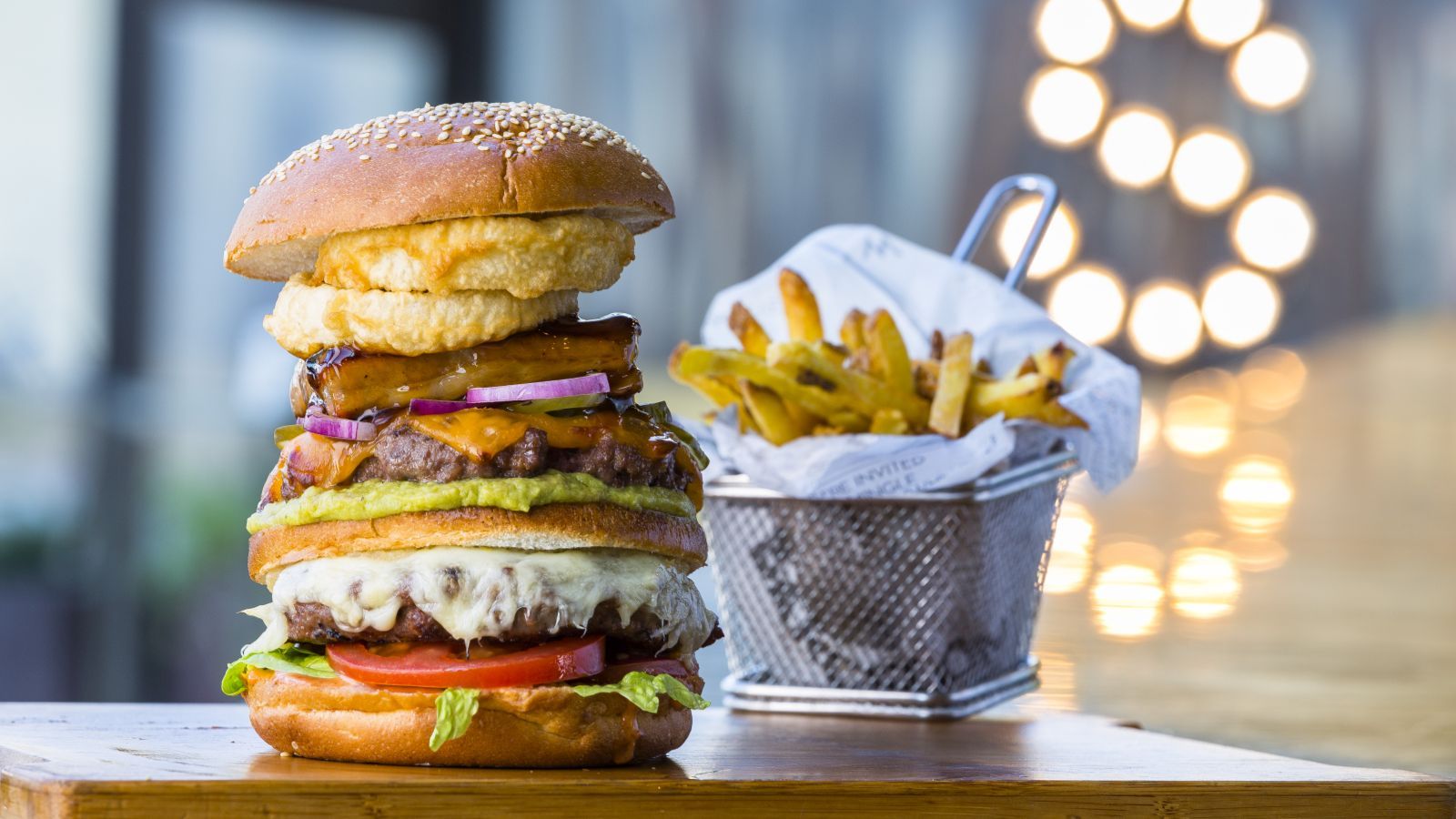 Salt Gourmet Burgers | Salt Restaurant & Beach Club | W Barcelona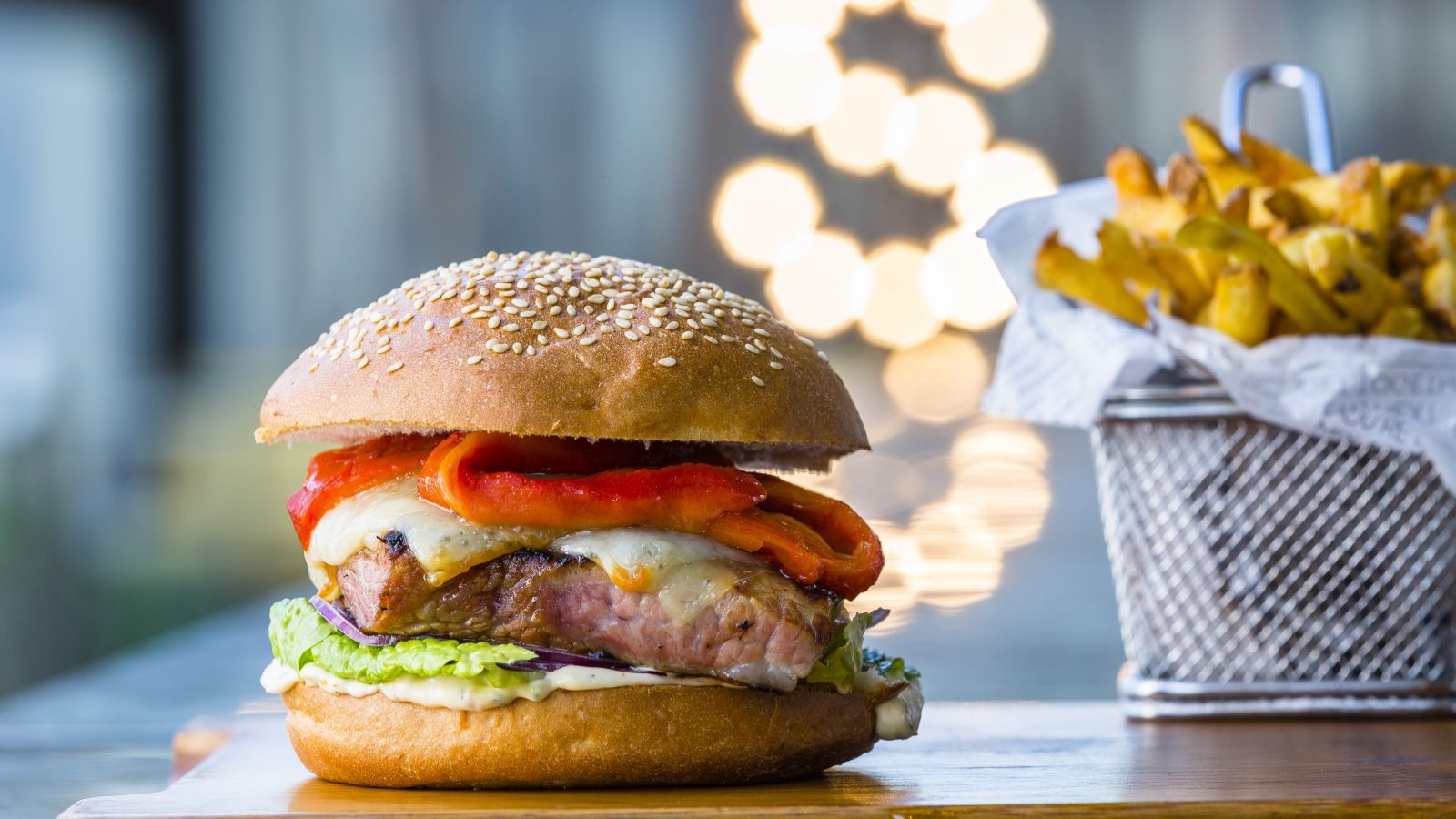 Salt Gourmet Burgers | Salt Restaurant & Beach Club | W Barcelona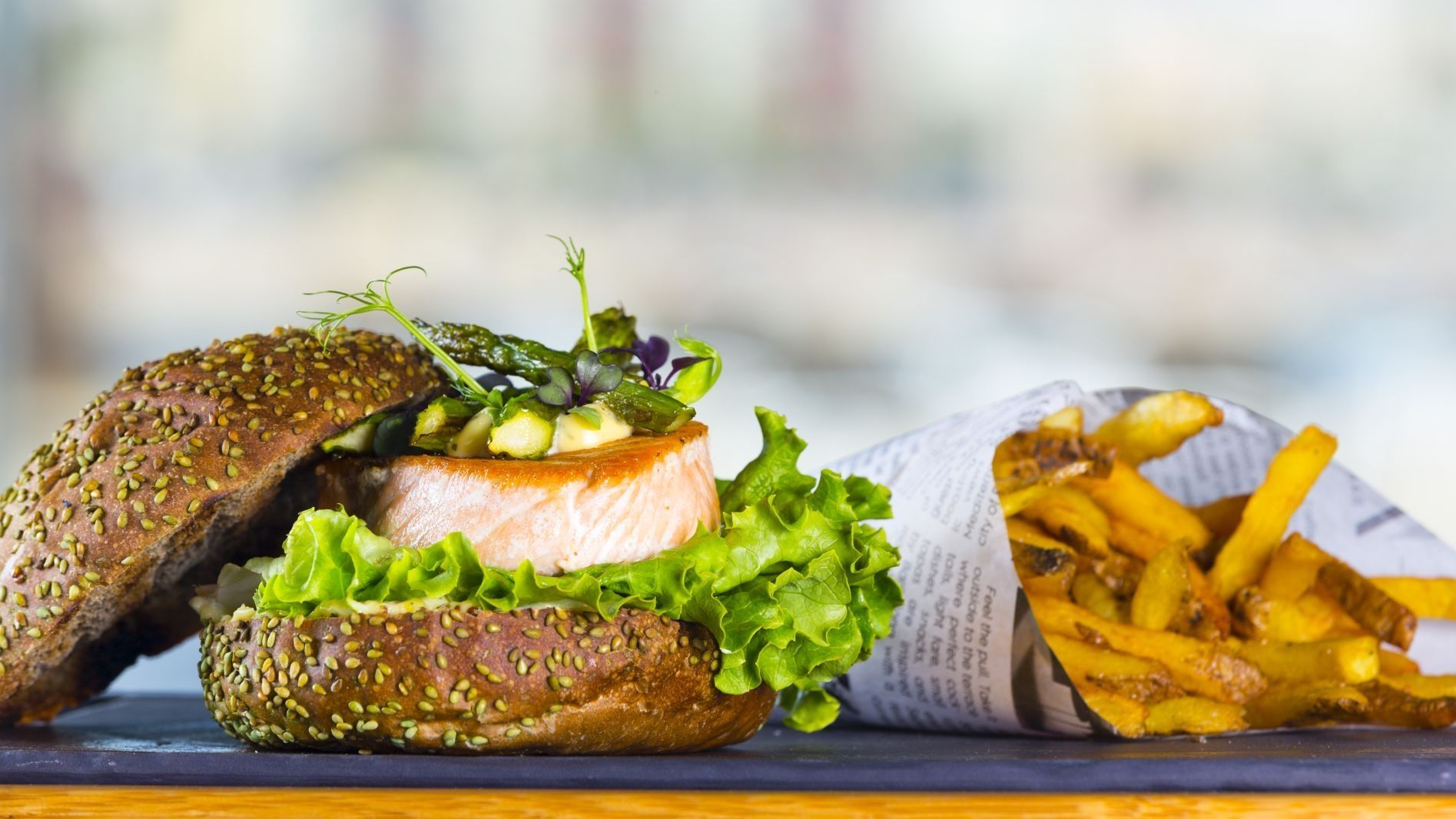 Salt Gourmet Burgers | Salt Restaurant & Beach Club | W Barcelona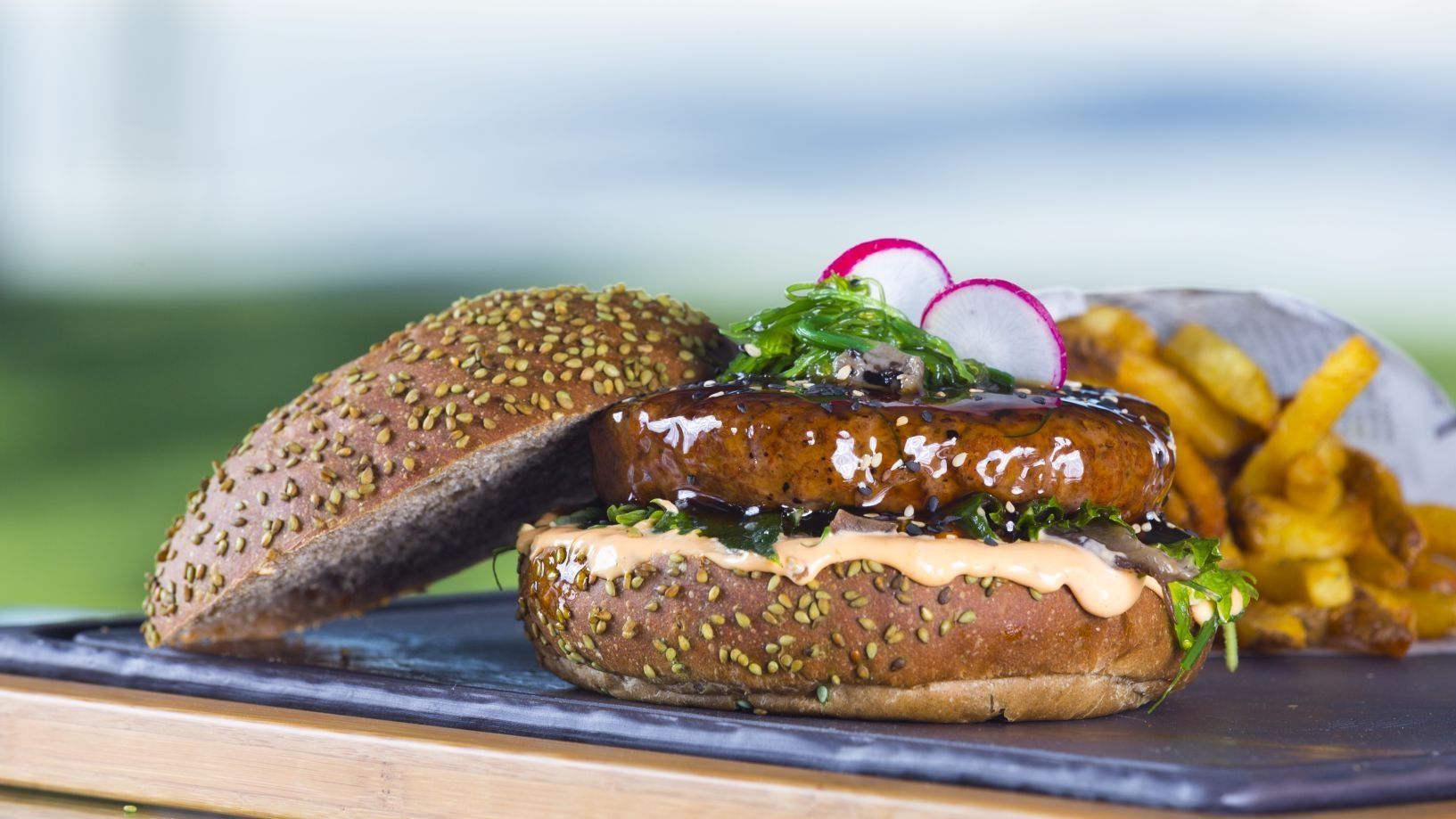 Salt Gourmet Burgers | Salt Restaurant & Beach Club | W Barcelona
GOURMET BURGERS
SALT ICON 3.0 - € 22
320g of Iberian beef, glazed pork belly, red onion jam, sweet and sour pickles, gouda cheese, chili mayonnaise, lettuce, vine tomato, cheddar cheese, guacamole and onion rings
BEEF WORSHIPPER - € 18
Iberian beef with emmental cheese, sweet german mustard, romaine lettuce, red onion and vine tomatoes
SMOKEHOUSE BBQ - € 17
Iberian beef with havarti cheese, bacon and our barbecue sauce
JAPANESE PASSION - € 18
Wagyu beef burger glazed with teriyaki sauce, wakame gomme, sautéed shitake mushrooms, sisho leaf and spicy sesame mayonnaise. Served in a wasabi bun.
BLT - € 17
Crispy chicken breast with lettuce, smoked bacon, tomato, parmesan mayonnaise and caramelized onion
PORK BURGER - € 17
Beer and honey Iberian pork burger with manchego cheese, roasted peppers and chimichurri mayonnaise
SEABREEZE - € 17
Grilled fillet of salmon with lollo verde lettuce, citrus tartar sauce and crunchy onions. Served in a wasabi bun.
REMIXED (V) - € 14
Black chanterelles, refried beans and soy burger with beetroot sauce and lentil sprouts. Served in a cereal bun.
We welcome enquiries customers who wish to know whether any dishes contain particular ingredients. Please inform us of any allergy or special dietary requirements that we should be made aware of, when preparing your menu request.
*All of our burgers are served with a toasted brioche and sesame bun, french fries and our salsa deluxe | 10% VAT Included | Additional €2 per person for bread and complements | V = Vegetarian